OUR STRUCTURES ARE PERFECT FOR...
CALL US NOW ON 07904 472 633
WELCOME TO WATERLAND EVENT HIRE
Waterland Event Hire offer award-winning, modern, event structures; perfect for corporate events, weddings and parties.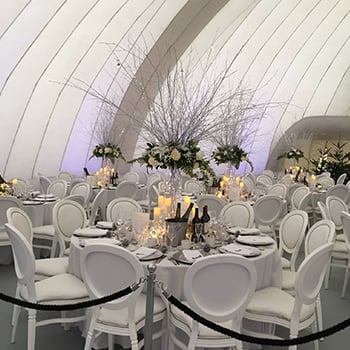 Inflatable marquees are a modern alternative to a traditional marquee and provide a stunning, contemporary, event space.
Branding can be added easily to our marquees meaning they are perfect to create an impact at corporate events, trade shows and more…
Our Inflatable marquees can be fitted with bespoke lighting systems which makes them glow in any colour…you can even be link to your DJ, band or music system and can flash in time to the music! If you are looking for something different, and that has the 'Wow' factor, look no further...
Our primary offer is the hire of luxury, inflatable Cubes which we erect on your chosen location. Allied to this, we provide direct ancillary services connected to the operation of the inflatable Cubes such as flooring and lighting to perfectly complement the inflatable Cubes. Through trusted associates, we can also supply a full range of other services. However, if a client prefers, they can arrange these services themselves. Or indeed, mix and match as they see fit. The kind of additional services which clients can choose from include:
Inflatable Structures

Luxury Toilet facilities

Bar

Dancefloor

Tables & Chairs

Chill out furniture & furnishings

Conference Seating

Staging

Projectors & Screens

Mobile Internet

PA Systems

Venue/Table Dressing